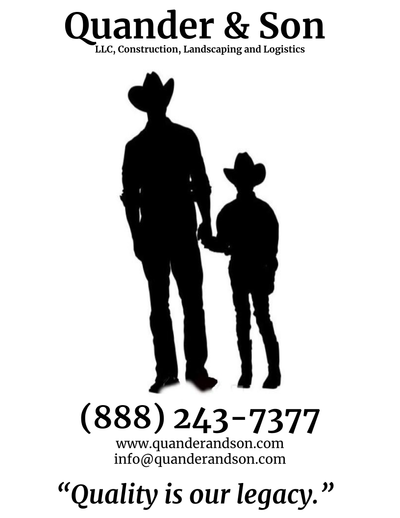 Quander & Son, THE
SOLUTION
for all of
YOUR
CONSTRUCTION, LANDSCAPING and LOGISTICS
needs
.
Services include:
CONSTRUCTION
LANDSCAPING
HAULING and MOVING
COMMERCIAL/RESIDENTIAL CLEANING
TREE REMOVAL
CHOPPED WOOD DELIVERY
EVENT SERVICES
RECYCLING
Based in Twentynine Palms, CA,
Quander & Son
has the manpower, equipment and know-how to get the job done. Proudly serving communities throughout the Morongo Basin and beyond!
Call
888-243-7377 NOW
for information on any of our services and to schedule an estimate!
Quander & Son
,
Quality is Our Legacy
!